Your Ultimate Guide to Getting Industrial Placement in Nigeria
|
Get ready for an amazing experience…
Exciting, challenging and incredibly beneficial to your career, an Industrial placement gives you the valuable experience you need to put everything you learn in the classroom into real-life practice.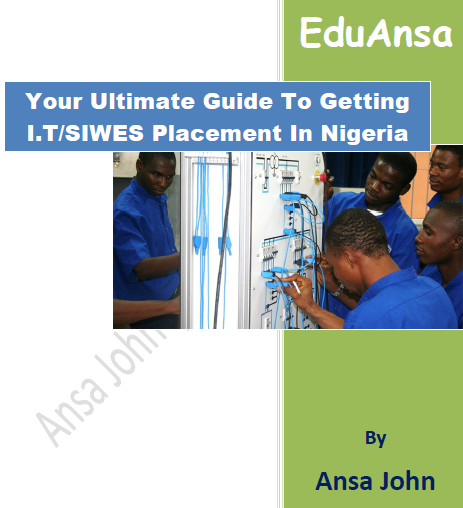 But remember, you can't just sit back and expect all the top companies to start knocking on your door. It's really competitive out there, so you need to make sure you're well prepared and give yourself the best possible chance of securing the perfect internship.
So, What's inside this e-book…
Who can help me get an Industrial attachment in Nigeria?                         
What are the benefits of an Industrial placement in Nigeria?                     
How do I get the Industrial placement I want?                                           
What sort of Industrial placement is right for me?                                    
Applying for Industrial placements in Nigeria
Where to submit your I.T letters for placement?
What happens if I can't get an I.T placement?
That's where this guide comes in. Over the next few pages, we'll introduce you to the internship process and all the support that's available… Ready? Let's go.
Click here to get  a free copy of my e-book on "Your Ultimate Guide To Getting I.T Placement in Nigeria" deliver to  your email.
After reading this e-book:
Getting your industrial placement shouldn't be hard anymore…