Top 14 Industrial Training Jobs Finding Tactics (That Work)
|
Are you still searching for list of companies for industrial training or struggling to find your dream internship? Not to worry. This post is here to help.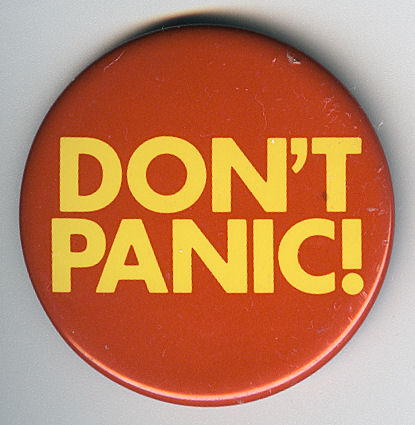 (Important Note: Before I dive in to reveal the best internship ad tips to finding your dream SIWES IT placement, I recommend you check out my advice on finding your next internship before you continue reading).
Let's dive into this now:
An industrial training (IT) placement provides you and those seeking to switch careers with the needed pre-professional work experience in a particular industry.
It's one of the requirements in colleges and universities for graduation. For a student, your industrial training programe could also earn you credit units.
If you are a recent graduate or considering a career change, an internship placement gives you the opportunity to try a new job types without necessarily making a permanent commitment to the firm you're interning with.
In fact:
An internship is a way to wet your foot in different career fields, to gain "real-life" experience, and a way to decide on – or opt out – of a certain career path.
How Students Get Internships
A survey conducted by LendEDU's shows that online listings isn't the only way to find an internship.
Most students who were asked: how they got their internship placement responded they found an internship by using their connections.
Here's the findings: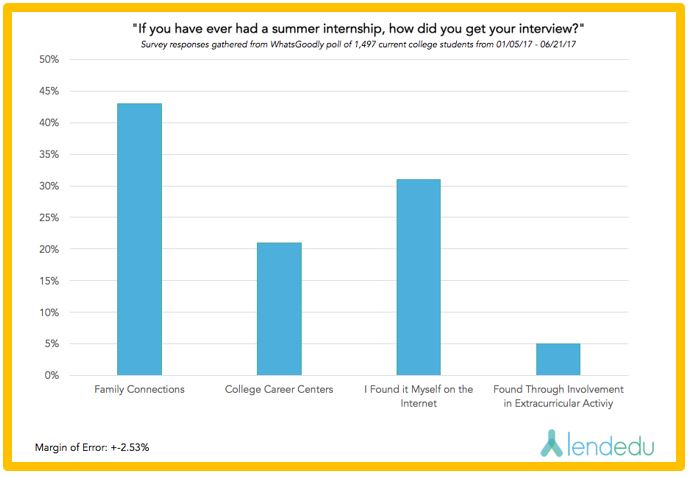 Family connections –  43 percent
I found it myself on the internet – 31 percent
College Career Center – 21 percent
Found through involvement in extracurricular activity – 5 percent
A large majority of the students surveyed said that connections were the most important factor when lining up an internship: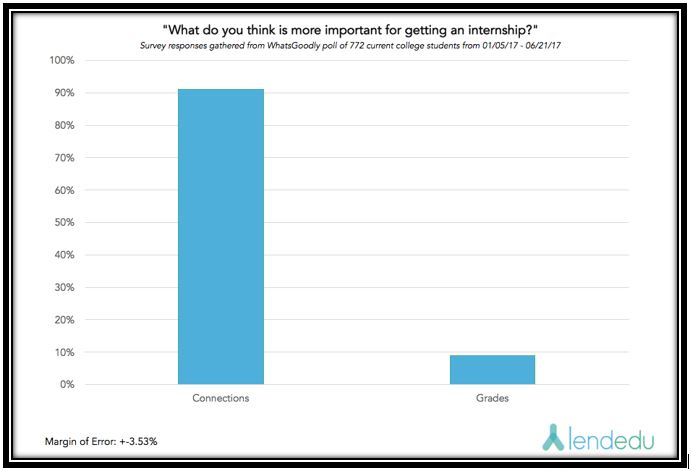 Connections – 91%
Grades – 9%
So, how do you find your dream internship?
Best Tips to Find Industrial Training Jobs In Your Field of Study (Without Stress)
1.  Run your job search like an entrepreneurial business using basic marketing strategies.
2.  Plan Ahead!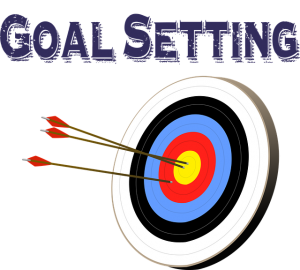 Ever heard the saying: "Failure to plan is planning to fail?"
Nobody likes failure, but if you don't get a head start on your internship search. Then you're ready to fail.
And you know, the competition for good internships is stiff. Millions of students out there are struggling for the same intern jobs.
But here's a good news: How To Find A Job In A Difficult Market
Know: When To Start Looking for SIWES Industrial Training and Internship
Also:
Read newspaper for intern job openings. Chances are; most companies place intern ad vacancies in newspapers.
Have your own transport ready and be willing to relocate to other places that have more opportunities.
There is a lot to do to prepare for your internship search – so the earlier the better.
3.  Know Your Target Company
Which company do you want to intern with?
When applying for an internship you should be familiar with the company you are applying to and the industry in which the company operates.
If you showcase a good knowledge of a company's products, services, key personnel and recent news about the company in your cover letter or interview, you will impress the employer. Research the company through their Web site or Google search.
See:
4.  Search for Industrial Training Jobs Online with the Right keywords

I've noticed most students type in the following keywords in Google when searching for internship ad online.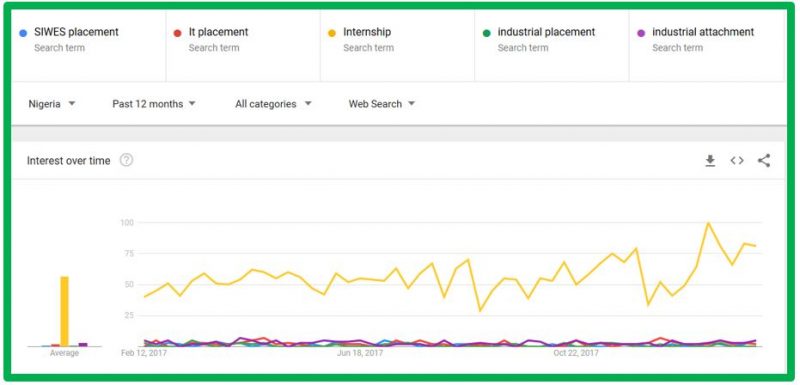 SIWES placement
I.t placement
Internship
industrial training placement
industrial attachment
From my research, I've discovered that more than 80% recruiters includes the word "Internship" in their Internship job ad.
So:
How will you get your dream internship if you're not searching with the right keyword?
keyword research helps you discover what keywords recruiters are using to advertise internship job positions.
Including the keyword search component of the major online jobs listings and searching for "intern" or "internship" or "undergraduate internship" is a way to discover hidden internship job opportunities.
5.  Use Career Service
Visit recruitment agencies in your desired location. They're your terrific resource to land your SIWES industrial training placement. Check out this: list of best recruitment agencies in Nigeria.
6.  Don't Wait for the Internship to Come to You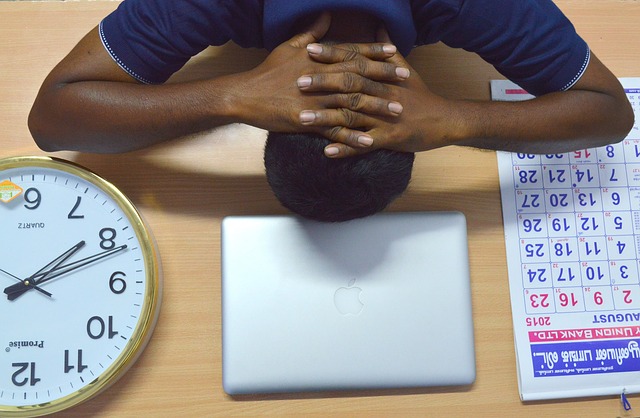 There are several online job boards that publishes internship ad and internship guides available. These are great resources, but don't wait for an internship to be announced.
Be proactive and search out companies that interest you and then send out your application to them directly. Make contact with hiring manager to find out what internships might be available.
Get the inside scoop before information about internship openings are made available to everyone else and, while you are gathering information you can also start the job of selling yourself as the right person for the internship.
7.  Use Your Network
If you need more help to land your industrial training placement, use your connections.
While you can certainly find great internships online and through local news papers, nothing beats networking.
Speak with your lecturers, family, SIWES coordinators, mentors, alumni, friends, parents of friends – anyone and everyone you can think of – and ask them for industrial training jobs opportunities in your career fields of interest.
If your friends and acquaintances know you are looking for an internship they will be likely to let you know when they hear about one.
Also, attend industry events in your area of study. In most major cities (like Lagos, Abuja and Port Harcourt) there are interest groups, clubs, professional associations and large conferences related to specific industries.
Identify these groups and events and try to participate. You can attend SPE conferences and workshop and have access to hundreds of presenting companies, for free. High chances these companies have vacancies for students to do internships.
Read:
8.  Contact the Right Person.
Because of desperation, many students fall victims for job scams. If you don't wanna fall a victim, Know who is responsible for hiring at the companies you are interested in.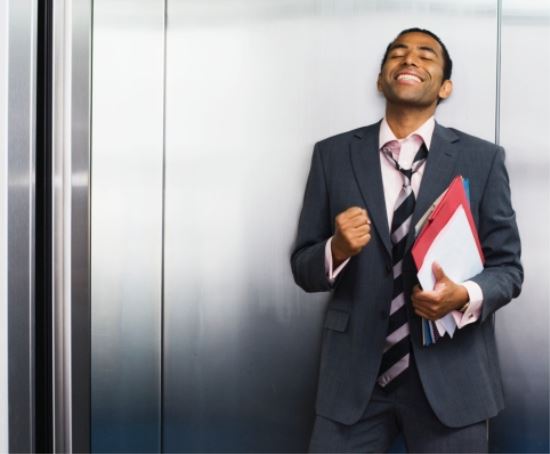 Learn:
You will be able to find employer's contact via their website and through LinkedIn. After submitting your application (either online or via email) you should also make inquisitive phone calls to the companies to make sure your resume ends up on the right person's (HR's) desk.
Utilize various alternative methods to arrange non-interview meetings with targeted decision-makers. If you don't direct your effort to the right person then you will be wasting your time.
9.  Follow through and follow up on each employer contact.
10.  Write a Resume and Cover Letter That Showcase Your Skills.
At your student level, employers don't expect you to have a lot of work experience. Hey, that is what an internship is for anyway. But, you should use your resume to highlight your talents, skills and extracurricular activities and sports.
The perfect job start with the perfect resume
Click To Tweet
Show employers what you have accomplished, whether it was in another job or through sports or school activities. Be ready to tailor your resume for each internship to which you are applying.
For example, If you are want to work as a programmer highlight your computer skills. Emphasize skills you have that will help the bottom line of the company and articulate how you will be a producer. Show that you are a self-starter who is willing to work hard and learn on the job.
What Makes a Professional Resume? Download Some Great Samples Here
11.  Apply With Good English.
This sounds obvious right? but poor grammar or incorrect spelling in your application letter will instantly put your application at the bottom of the pile, if not directly in the trash. You should have at least two qualified people review your application.
Don't risk being rejected because of something as simple and obvious grammar mistakes.
12.  Get Reference (IT Letters) from your School Ready.
A reference letter from your school can help you get an advantage over other candidates for similar jobs. Most schools or SIWES coordinators are used to writing references and will be willing to help.
You should obtain references as soon as possible and prepare them for distribution to potential employers. Employers will be impressed that you have references at all, and even more impressed that you have them ready for them to read upon request.
13.  Be Clear About Your Availability.
Your location is one of the very first things an employer will look at when considering you for an internship.
Your location is one of the very first things an employer will look at when considering you for an internship.
Click To Tweet
If it isn't obvious that your location matches the location of the internship the employer may not consider you for the position. If you are applying for an internship outside of the area in which you are attending school and/or reside, you must let the employer know that you will be relocating to their area for the internship period.
Your cover letter should be very clear in expressing this. Also, unless you are a stellar candidate with special skills you should not expect a company to pay to relocate you for an internship.
14.  Repeat the process to acquire multiple job offers so you can select your next job rather than settle for it.
Conclusion
Remember: You don't have to be perfect in your studies or be a brilliant person. What is most important is how you deal with the challenges of getting your industrial training placement. Your attitude matters the most.
Always be pro-active, willing to learn and willing to fail as well.  Employers are looking for people who have people skills – communication skills, emotional intelligences rather than just brainy.
Learn from mistakes and don't give up. Learn from giving and not only receiving
Learn to be the best you can be and succeed your future career.
Wishing you all the best in finding the best job during your internship.