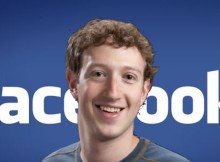 Nowadays, we are so used to using various social media sites. They seem to be so common because they are already a part of our daily life. Have you ever wondered how these popular sites started? Did you even bother to think about who created them? What pushed these people to create such iconic and life-changing webpages?
Facebook is considered as the most popular social media sites today. It currently has over one billion users, who are active on a monthly basis. Despite its current popularity, Facebook came from a humble beginning. It all started as the brainchild of a Harvard student named, Mark Zuckerberg.
Who is Mark Zuckerberg?
Mark Zuckerberg is a computer programmer who later became an Internet entrepreneur. He is one of the people responsible for creating Facebook. He was born on May 14, 1984 in White Plains, New York to Edward Zuckerberg and Karen Kempner. He was raised in the Jewish ways, but he became an atheist afterwards.
Career Development as a Software Developer
Zuckerberg experienced many events that helped his career as a programmer. These include:
 The Early Years. While most kids played video games, Mark Zuckerberg created them. He learned Atari BASIC Programming during middle school. His father had a great influence in his early programming years. He even hired a professional software developer to tutor his son privately. Zuckerberg's programming prowess seemed to manifest naturally. He enjoyed developing programs such as games and communication tools. He enrolled at Mercy College in a graduate course in programming.
  College Years. During his college years at Harvard University, he had a reputation of a programming prodigy. He wrote a program called CourseMatch during his second year. He built another program called Facemash, which allowed students to choose the best-looking person from different photos. Zuckerberg built the program just for fun, but it was widely accepted over one weekend. When Monday morning came, Harvard shut it down because it overwhelmed the college's network switches.
It was during his sophomore year in college when Zuckerberg's life changed forever.
Image credit: Matt Gardner
The Birth of Facebook
Mark Zuckerberg launched Facebook on February 2, 2004 from his dormitory room. What was supposed to be just a Harvard thing spread throughout neighboring schools such as New York University, Stanford, Dartmouth, Yale, Brown and others. The site's popularity attracted Peter Thiel into investing in the company. By 2010, Facebook reached 500 million users, which is why several major corporations were making several offers. However, Zuckerberg and his colleagues declined. According to them, no amount of money can replace their desire to make the world more open.
Zuckerberg's success in Facebook has opened many doors for online users as well as other computer programmers. The website gave online users an opportunity to achieve online visibility to reconnect with other people. It also gave other programmers various opportunities to create mobile apps and social media sites that can make other people's lives better.
You can be the next success story… Let me know in the comment box if this article inspires you.