What to do if you are yet to secure an internship
|
Internship period is almost coming to an end and you are yet to secure an offer? Read on to discover what eight (8) things (plus bonus tips) you should be doing NOW!!!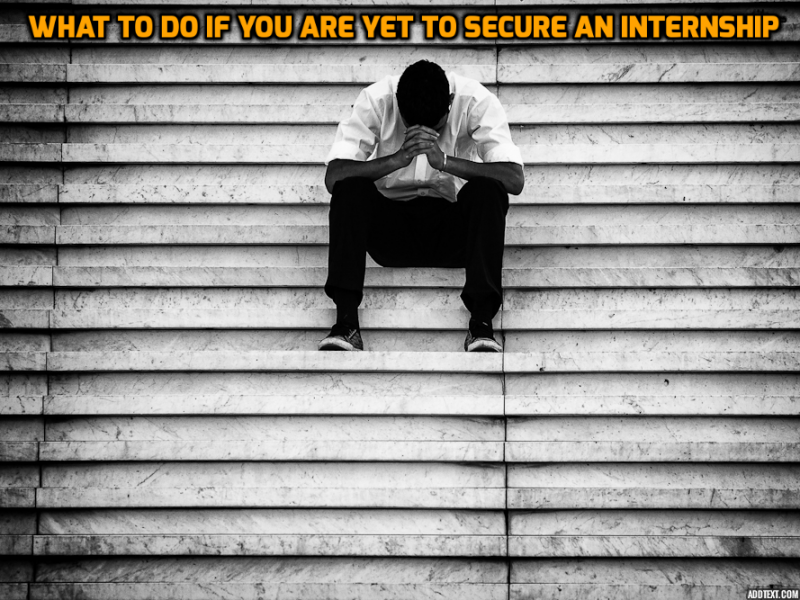 So, you have applied for every possible internship available. You did all your research, got your applications send on time, asked everyone you know if they can help you and yet you still have not managed to secure a desirable internship placement.
Maybe, it's been a rough semester, and you just haven't had the time to really dedicate yourself to seeking out the best internship opportunities out there.
But all of your friends have gotten placement and bragging about their crazy, awesome opportunities on social network or whatsapp group.
And meanwhile, you're dying inside because you've got no IT placement and your internship period is already coming to an end.
Does this sound familiar?
Your internship is coming…
It's frustrating I know, but setbacks like this can happen. Being an academically strong student, this might even be the first time you are rejected from something.
However, that doesn't mean you're out of luck. You've just got to work hard and keep an open mind about what you're going to get at this point.
While it might seem tempting to while away the internship period, it is vital to spend the time productively so you place yourself in the best position to land your dream job after graduation.
The key thing however is not to despair. How you handle such obstacles is key to your own personal development.
Tips for finding a great SIWES internship placement late in the game
In a competitive job market, it's practically essential to get an internship. We've heard it a million times. But what happens if you do everything right, apply for internships and network with professionals, but internship period comes and you don't ever get an offer? For every student that gets an internship, there are a hundred who applied and were denied. Now school is over, and you're not quite sure what you can do.
Here are 8 things (plus bonus tips)you should be doing while waiting to land a valuable opportunity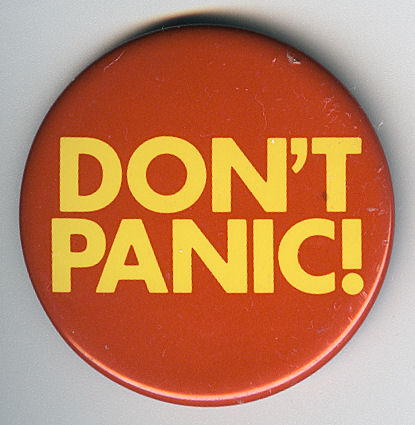 1. Expand your search
Are you only applying to the bigger companies? Look, you don't have to get offers from the biggest companies or the highest paid. Consider that there may be plenty of other companies out there that could also offer you a valuable IT experience so go find them, even if they are unpaid!
This is critical experience that you need! Gaining sound work experience at a suitable company, be it big, medium or small, adds value to your CV at this stage, so don't underestimate them. They're really worth it.
Smaller firms may just be realising that they need an intern students – so sending in a speculative application asking if they need help, may ensure you have first chance to apply. If you are not sure if the company offers internships – pick up the phone and ask if there is an opportunity you can apply OR visit the company and make enquiries.
If they do not offer internships, do not relent. Continue in your search.
Tip: – don't be afraid to look for overseas opportunities (there are many schemes that allow you to work/volunteer abroad such as the International Citizen Service or BUNAC (where you can work in a summer camp in the US)).
2. Reach out to everyone you can think of
In Nigeria we've heard it a million times. "you need connection…" As your SIWES draws near, now is the time to connect — or reconnect — with everyone in your professional network who might have a lead on an internship.
The thing is, you're not going to land anything just by making a diverse list of potential employers. You've got to market yourself out there too.
Become a networking machine. Reach out to all the resources you have from family friends to university alumni contacts — be prepared to have loads of non-responses or rejections but persistence pays off.
Either through email, phone, or social media, reach out to people already working at those companies you're interested in and let them know you're actively looking for an internship. Ask them, specifically, if they know of anyone hiring intern students — then ask them for an introduction to the person who may be doing the hiring.
Check out:
And don't just reach out to strangers. Put your existing network to work.
3. Volunteer
How about some community service? Volunteering looks great on your CV. Often you can find volunteering opportunities in something that is relevant or right to you. From volunteering you will gain great transferable skills and experience and it lets you give back to the community.
It also demonstrates that your time was spent productively and that you have a humanitarian side to you (Employers love volunteer work because it shows productivity)
According to this research by Corporation for National and Community Service, those who volunteer have a 27% higher chance of finding a job than those who don't.
Find a way to volunteer in the field that you're trying to get into, or with a cause that you feel passionate about. Lots of places take volunteers, and you can learn valuable skills while feeling good doing it. Look up places where you can volunteer in your locality.
Remember, it is up to you to make the most of it.
Tip: Sometimes volunteering to work initially for little or no pay can turn the tide in your favour.
4. Self Development – Learn a new skill
You may not have that one perfect internship, but you can still gain valuable skills and experience you can put down on your CV. There are plenty of free resources online, example: Khan Academy, Coursera, Code Year or Lynda.com where you can learn practically anything.
One of the things I grew up learning was that everything happens for a reason. Maybe you were meant to spend your internship period doing something else. Maybe there's an even bigger opportunity that's going to happen that wouldn't have happened if you got that internship. Don't spend the whole period tanning and partying; try to be productive so that when you graduate, you land that position you've been working so hard to get. I promise it'll pay off.
PLEASE NOTE: Extra skills and pursued interests are always great for employers to see and are all things that will benefit you in the long run. Future employers will love the initiative you take to improve your skill set. Often you will be able to find a course that will be relevant to your future career.
Spend this I.T period working on developing yourself. Rewrite your CV, practice writing cover letters, connect with people on LinkedIn, and make a game plan for getting an internship while waiting for NYSC after graduation.
Also Read:
Read articles and books that will inspire you. Learn programs that are important in your field. Clean up and maintain your social media accounts. Write for an online publication or create a portfolio. Spend this period polishing everything and go into the next school year prepared for your final year project.
If you have a genuine business idea that you are willing to dedicate time to, spend the summer pursuing it and learning skills to get your business off the ground.
Learn: How to Create the Most Profitable Business Ideas
Have you always wanted to write a novel or screenplay, create a blog, run an event or build an app? If you are at a loose end – get a move on and get going! This will demonstrate a personal ambition, creativity and resourcefulness. It will be a good talking point and will assist your personal development.
5. Freelance
If you believe that you can win the world with your skills then freelance and have some money in your pocket.
There are a lot of online market place you can register and offer your services to potential clients and in return get paid. Example for such sites to start with are www.freelance.com
6. Work on your hobby.
Is there something that you've always wanted to do, but you've never quite had the time? Well now you have the whole six (6) months. Get some inspiration from internet and teach yourself how to sew, create a blog, or sell crafts on Etsy.
Learn calligraphy or a new language. Brownie points if you're interested in something that will help you in your future career. Do something that will make you happy. Something that will make you feel like you achieved something this within this six (6) months.
7. Inform your SIWES coordinator:
This is a very critical point to note especially if you are a student from a university that assign units to SIWES training programme.
Imagine if you haven't done your SIWES program and don't have an I.T report to submit to your department as an evidence that you did your internship. obviously, you might get an F grade which will automaticlly bring down your CGPA.
In this case, it is advisable to contact your SIWES coordinator and let him/her be aware that you haven't yet landed and internship offer (Who knows? you might just be lucky to get a connection.)
8. Be Studious – Start preparing for final year
If you're not doing anything related to working, why not take a tutorial class or start reading again. You'll get ahead, and you'll still be working your brain. Tutorial classes are always easier to understand than normal lecture classes, so get those tutorial classes out of the way if you can.
Bonus points to remember:
Any work experience is better than nothing
Be open to whatever opportunities that come your way. Every experience, be it good or bad, is a teacher. Working in some other totally unrelated sector can often teach you valuable life skills like problem-solving and the ability to deal with customers.
These are all crucial experiences which potential employers like seeing on your CV. So whichever work experience you partake in, be mindful of the transferable skills that you hope to pick up.
Remember that failing to snag an internship isn't the end of the world
Seriously. Internships aren't everything. Your career won't falter and wither away just because you spend an IT period doing a menial job instead of working in an office.
That being said, if you're really worried about your professional development, there are other alternatives to consider.
Have fun this summer! Just because you're doing something different than your peers doesn't mean that you aren't getting as good of an experience. And just because you don't have an internship this summer, doesn't mean you won't get a job. Take advantage of this time you have to better yourself.
All the actions taken above should ultimately feed into your game plan as you prepare for the next internship.
Best of luck with your next steps! And remember, the key is to just get started. Imperfect action is better than perfect inaction.
Imperfect action is better than perfect inaction.
Click To Tweet