How to properly format the preliminary pages of a project report
|
Preliminary pages are those pages that come before the main body of your project or research work. Before your project supervisor approves or accepts your project report, your preliminary pages should be in order and well written.

Standard preliminary pages are comprised of the following:
Cover/Title page
Declaration (if any)
Certification (If any)
Approval (if any)
Dedication
Acknowledgement
Table of contents
List of Tables (if any)
List of Figures (if any)
Abstract
Cover / Title page
The cover page is comprised of the following sections:
The title of the project work
The case study of the project / research work
The researchers / student's name, starting with the surname and registration number
The institution of study
The year and month the project work was completed

Note: it should be written in uppercase. See an example below.
Declaration
This is where you state that the research work is original and was conducted by you. Your full names, registration / Matriculation number, and project supervisor should also be indicated.
Certification
The certification page of a project report is where you confirm that the research was carried out by you. The page should include the following:
a. Your full names (starting with your surname), registration number and signature
b. Your project supervisor's name, signature and date
c. The external examiner's name, signature and date
Approval
The approval page is similar to the declaration page. You basically state that you did the research and it is void of plagiarism.  The Page should also contain the names and signatures of your supervisor, head of department (H.O.D), and external examiner.
Dedication
The dedication page comes after the approval page. It is used to dedicate the work to those that supported you during your studies.  This page should be brief.
If you want to recognize and acknowledge more people, do so in the acknowledgement page which is the next page.
Acknowledgement
The acknowledgement page comes after the dedication page. This is where you appreciate the people who directly or indirectly assisted you in carrying out your research.
In writing you acknowledgement, be sure to mention only the people that assisted you. You can address your project supervisor, colleagues, loved ones and your parents/sponsors for their moral and financial support.
Table of contents
A table of contents is a list of the parts of a book, research report or document, organized in the order in which the parts appear.
The contents usually include the titles or descriptions of the first level headers, such as chapter titles in longer works and often includes a second level titles or section titles within the chapters and occasionally even third level titles or subsections.
List of Tables and Figures
This is required if you have two or more figures and tables in the project report. All figures and tables in research report should be included in the list.
Abstract
An abstract is a clear, accurate and concise summary of a research. It is usually written at the end of the research, after the rest of the project report has been completed.
An abstract should be between 100 – 250 words and should get the reader interested in the research paper. Knowing how abstracts are structured is the first step towards writing an awesome abstract.
Learn more – How to write a good and effective abstract
Some points to note
1. Be sure you have the correct month and year of graduation.
2. Preliminary pages are numbered in lower case roman numerals.
Below is an example of preliminary pages of a project report: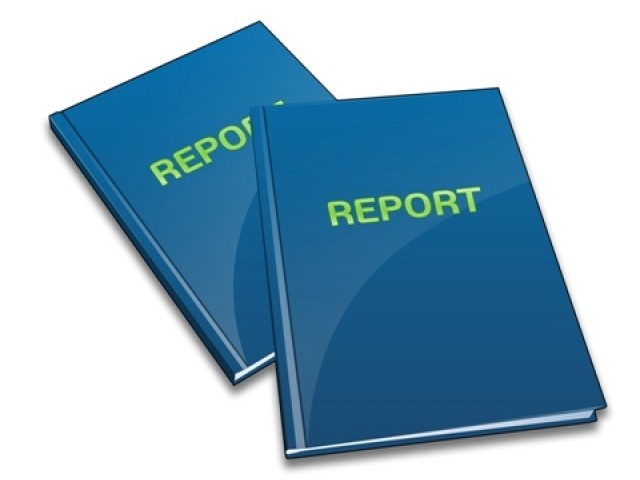 A CRITICAL EVALUATION OF LEADERSHIP STYLE AND ORGANIZATION PERFORMANCE IN THE PRIVATE SECTOR (A CASE STUDY OF TWO SELECTED ESTABLISHMENT IN ABIA STATE)
BY
———
———
A PROJECT SUBMITTED TO THE DEPARTMENT OF BUSINESS ADMINISTRATION AND MANAGEMENT, SCHOOL OF BUSINESS AND MANAGEMENT TECHNOLOGY, —————
IN
PARTIAL FULFILLMENT FOR THE AWARD OF ———- IN BUSINESS ADMINISTRATION AND MANAGEMENT
AUGUST, 2017
APPROVAL PAGE
This to certify that this project was written by ——– with REG NO:  ——– under the supervision of Mr. ——-, Department of Business Administration and Management, ———, in partial fulfillment of the award of ———– in Business Administration and Management.
…………………………..                               ……………….
——————                                                 Date
Project Supervisor
…………………………..                               ……………….
————–                                                      Date
Head of Department
…………………………..                             ……………….
External Examiner                                         Date
DEDICATION
I dedicate this project work to Almighty God who is the author and finisher of my faith.
ACKNOWLEDGMENT
It is my earnest intention to express my profound gratitude to Almighty God for His enabling grace and to all that have contributed or help in one way or the other to the successful completion of my project.
I wish to express my gratitude to my Project Supervisor Mr. ———- who not only supervised in spite of his other pressing duties, was able to read the whole scripts thoroughly and carefully made useful suggestions and correction of my errors.
I wish to express my joy to Mr. and Mrs. ——– for their moral and financial support in making my studies sweet.  I remain indebted to my parents for their invaluable support throughout the period of carrying out this research work and my academic pursuit.
Finally, I thank ———– for being very good to me, and ———.  May God bless and reward you all for your understanding and patience.  Also to my Lecturers and HOD, I say thank you for impacting great knowledge into me.
ABSTRACT
Organizations are set up to accomplish set goals and objective. People therefore get together in an organization or the attachment of specific goals. Their personal goals as well as the goals of the organization if they are sufficiently motivated. This leadership becomes an essential factor towards accomplishing these tasks. This study is therefore concerned with the evaluation of leadership styles and organizational performances in the private sector. The scope of the study is to analyze various leadership style and motivational theories and the things that generally affects the workers in effect on organization performance.
Based on this, the study tries to identify the leadership style common in the private sectors in Abia State and to suggest the style that will be more effective in running private organization. This research discussed on the methodology by which the data contained in the research were collected. The sources of data and the method of analyzing primary data such as questionnaires, personal interviews and observations were applied. Also secondary data such as textbook, journals, notes and other relevant literatures were consulted. Simple percentage method was used in analyzing the data collected. Chapter four analyzed and interpreted the responses  of the respondents by using the tabular form for easy understanding the analysis, the leader/manager who desired effective performance from his subordinates should build into inducing employees to contribute meaningfully and effectively to set organizational objectives.
TABLE OF CONTENTS
Title Page
Approval Page
Dedication
Acknowledgment
Abstract
Table of Contents
CHAPTER ONE
Introduction
1.1    Background of Study
1.2    Statement of Problems
1.3    Objective of the Study
1.4    Research Question
1.5    Significance of Study
1.6    Scope of Study
1.7    Limitation of the Study
1.8    Definition of Terms
CHAPTER TWO
Literature Review
2.1    Definition of Leadership
2.2    Leadership Distinct from Management
2.3    Leadership Style
2.3.1    Autocratic (Deceptive) Leadership Style
2.3.2    Democratic or Participative Leadership Style
2.3.3    Employee (Entered) Leadership Style
2.3.4    Lassies Faire Leadership Style
2.3.5    Applicative Leadership Style
2.4    Style Flexibly
2.5    Leadership Theories
2.5.1    Fielder Leadership Contingency Model
2.5.2    The Great Man Theory
2.5.3    Treat Theories
2.5.4    Hershey and Blanched Situation Leadership Theory
2.6    Motivation Theories
2.6.1    Maslow's Need Hierarchy (The Need Theory)
2.6.2    Vroom's Motivation Models: A Contingency View
2.7    Summary of Literature Review
CHAPTER THREE
Research Methodology
3.1    Introduction
3.2    Research Design
3.3    Method of Data Collection
3.4    Sample Size
3.5    Sample Technique
CHAPTER FOUR
Presentation of Data
4.1    Introduction
4.2    Data Analysis
4.3    Research Findings
CHAPTER FIVE
Summary of Findings, Conclusion and Recommendations
5.1    Summary of Findings
5.2    Conclusion
5.3    Recommendations
References
Appendix
DO YOU KNOW?
writing your term paper, seminar, proposal, SIWES report and final year project report can be fun rather than boring. The integrity and rigour of your research is solely dependent on getting access to the right information and resources tailored to your specific need(s).
Feature image: Black Enterprise