The Definitive Guide To Look For Internships Abroad
|
Studying abroad means you have to juggle with a host of things – Academics, extracurriculars, managing funds and so much more!
In the midst of all of this, you also need to invest time to build your resume for placements.
Doing internships gives out an outlook that you are proactive and are willing to go that extra mile to meet your goals. Also, do remember that some internships get converted to full-time jobs after completion of the degree.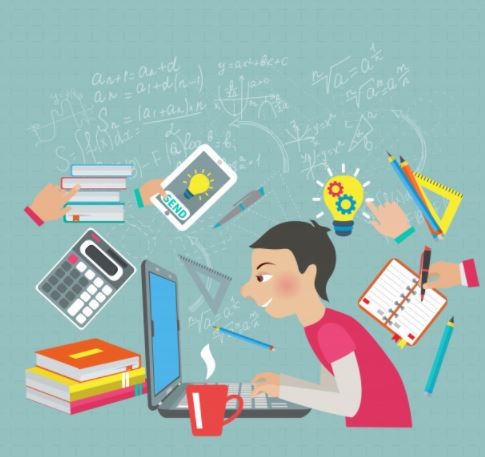 In the current economy, a lot of companies offer paid internships. Hence, taking up an internship will give you a handy source of income while staying in a foreign country. Want to know how you can bag your dream internship abroad?
Here it is:
Definitive Guide To Look For Internships Abroad
>>>ACTION PLAN:


Start Early
Use Social Networking Sites
Attend Career Fairs and Start-up fairs
Consider Virtual Internships
Contact Career Services in University
1. Start Early
Looking for internships abroad is definitely not an easy job as the competition is over the roof and you need to hustle from day one.
If you want to bag that coveted internship, then make sure you start focusing on building your resume from day one by doing multiple practical projects or participating in competitions or conferences. Give yourself that extra boost ad, be focused and you will already be a step ahead of others!
2. Use Social Networking Sites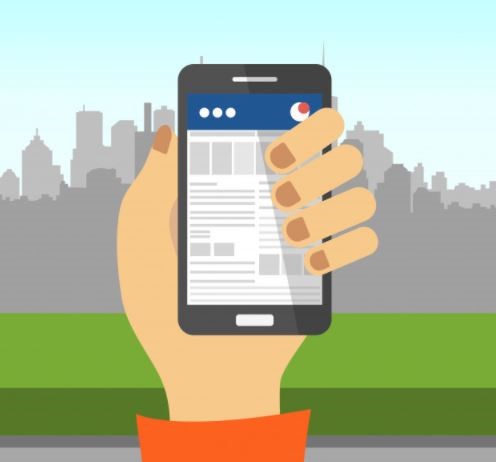 With times changing, the paradigm of social networking sites have also shifted from just a place to reflect your social and personal life to a platform where one can build their professional journey as well.
Facebook, LinkedIn, Twitter can all be used to search for internships online. The best way to do this is to just treat your social media handles as your resume which reflects your skills precisely.
Fill all details about yourself and keep updating posts about your recent projects and work. This way, you grab the attention of those you are connected to and someone maybe interested in offering you some work.
3. Attend Career Fairs and Start-up fairs
Career fairs and start-up fairs are your go-to places when it comes to finding internships abroad. That's because at these places, you can interact with lots of companies and pass on your resume to them.
Not only can you apply for internships, but you will also get to meet people working in those companies and you could ask them about their professional lives as well. This is a great place to get some practical exposure in the field you are interested in.
Also, at these fairs, you will get to meet lots of like-minded people like you and with the right networking skills. You can even partner with other students and work on a project together!
4. Virtual Internships
When you are studying in a foreign country, it can be quite cumbersome to manage your studies at the university and also work at a company. You might find it tough to adjust to a new environment early on.
At this stage, commuting to your university and your place of work can be really time consuming. That is why, virtual internships are perfect when you want to work from the comforts of your home or in the cafeteria of your university!
Do keep in mind that virtual internships are quite competitive as well and they too need a shining resume.
5. Career Services in University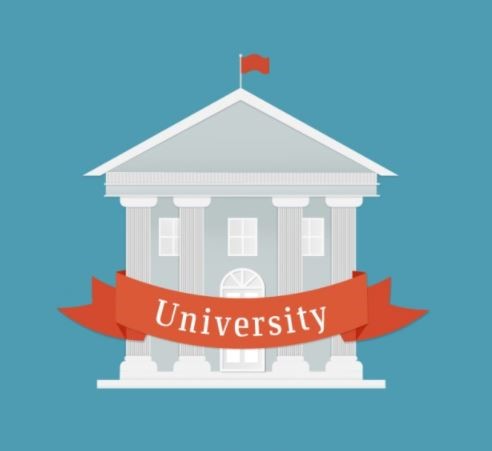 Almost every university has career services which offer guidance to students to help build their profile for the kind of internships that they are looking for. These career services offer resume writing tips, conferences with major companies where you can apply for internships directly and even workshops to give a boost to your communication and interpersonal skills.
Remember that these career services are often handled by experienced people who know the ins and outs of student profiles and company requirements and have seen many students getting placed for internships in the past.
Do not take their advice lightly. Make full use of this facility to guarantee yourself an internship.
These tips will definitely come handy in your internship hunting process. The importance of an internship cannot be underlined any further as they can become a source of your extra pocket money abroad.
In case you need more details on how internships can help you fund your study abroad plan, here is a detailed post on it: How to Fund Your Study Abroad Program
With these resources and guides in hand, you are at a sure shot position to bag that internship.
Best of Luck

Related Posts:
Author Bio:
Abhyank Srinet holds a Masters in Management degree from ESCP Europe & has an engineering degree with a specialization in Instrumentation & Control. His interest in the digital landscape motivated him to create an online start up for Masters in Management application consulting (MiM-Essay.com), focused on spreading quality information about the MiM degree & performing application consulting services for clients. He is the chief consultant of the company and takes care of Business Development and Digital Marketing side of the company. He is very passionate about writing and marketing.